#Bitcoin #btc #Crypto #CryptocurrencyMarket #BitcoinHodlDay #bitcoinHunter #bitcoinprice #BITCOIN88 #cryptocurrency #Radix

More Chinese firms are using the digital yuan, the nation's central bank digital currency (CBDC), to access funding for "green" business projects.
Per Nanfang Daily News (via SouthCN), an electronics firm in Guangdong Province, Southeast China, became the first company in the province to access a digital yuan-powered "green finance" loan as "application scenarios of the digital yuan continue to expand."
The firm, which is named Zhongshan Jewelly Optoelectronics Technology, appears to have obtained its financing package from the Guangzhou Branch of the central People's Bank of China (PBoC).
The package is worth over $276,000 and was issued to the company's corporate digital yuan wallet.
Zhongshan Jewelly specializes in LED devices and modules, and produces a range of energy-saving lamp chips.
The firm, which is based in the city of Zhongshan, said:
"Recently, our orders have increased and capital demand is also high. This digital CNY green loan funding provides us with a new way of financing and making settlements."
The media outlet quoted "industry insiders" as stating that the application of digital yuan in the field of green finance could allow banks to exercise "precise control over the flow of funds."
They added that this would help "ensure the authenticity and credibility of the closed-loop circulation of green financial funds."
China Expands Digital Yuan 'Green Finance' Options
The "industry insiders" added that the PBoC coin's traceability functions would "prevent green funding loans from being […] misappropriated."
They added that it would also help slash the "high costs" for banks, who typically have to spend a great deal of money on "monitoring the flow of green financing funds."
And the insiders claimed that firms also stood to benefit.
They said enterprises could use the digital CNY "for payments and settlements" without needing to "pay handling fees and service fees."
Funding also arrive "arrives in real-time," and helps "reduce the capital cost of enterprises, as well as improving the efficiency of capital turnover."
Guangdong Province joined the digital yuan pilot in December 2022.
The Guangzhou Branch of the PBoC said that the it would seek to realize more digital yuan-powered green loans, and "expand the application scope of the digital yuan in the field of green financing."
Last week, Hunan Province's Tax Bureau and the Changsha wing of the PBoC claimed that in the period January to June 2023, individuals and companies based in the province used the token to pay some $51.3 million worth of taxes.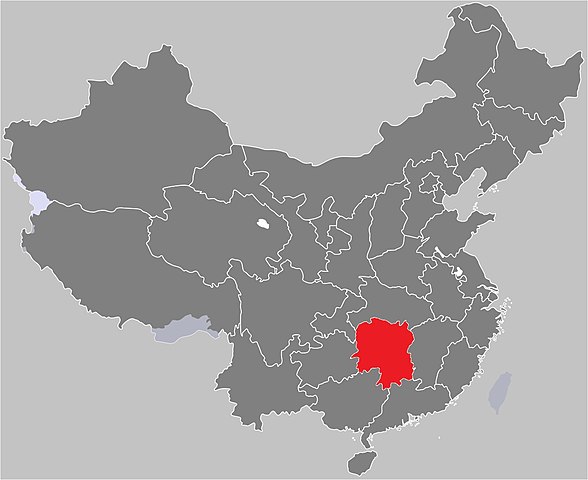 And last month, Industrial Bank, a Fuzhou-based commercial bank, launched the country's first CBDC settlement service for bulk commodity trading at the Shanghai Clearing House.