#Bitcoin #btc #Crypto #CryptocurrencyMarket #BitcoinHodlDay #bitcoinHunter #bitcoinprice #BITCOIN88 #cryptocurrency #Radix

The Chinese cities of Shanghai and Suzhou are eyeing more digital yuan adoption progress as the nation tries to drive up interest in its CBDC.
The central People's Bank of China (PBoC) recently claimed that almost $250 billion worth of CBDC transactions had been processed in the nation to date.
But some have noted that this still just accounts for a small fraction of the Chinese economy.
As such, some of the nation's biggest and wealthiest cities are looking at ways to further promote the coin to their residents.
Per Shanghai Securities News, the Suzhou Municipal Bureau of Commerce this week convened a meeting of its Special Digital Yuan Promotional Committee, as well as eight major banks.
Attendees examined the progress Suzhou-based bodies have made with e-CNY adoptin thus far and spoke about "arrangements for the next stage of digital yuan adoption."
The parties agreed on the need to increase publicity, carry out more promotional activities, and create "more application scenarios" for the coin.
And they agreed that there was a need to improve the whitelisting system for merchants who wish to begin using the digital yuan.
This could involve moving away from a retail sector focus and moving toward the wholesale and B2B spaces.
The parties spoke of the need to speed up the whitelisting process for businesses who need to make or receive "high-frequency" and "bulk" payments.
And they added that better "organization, coordination, and communication" could help the pilot advance further.
China's Shanghai & Suzhou Want to Boost CBDC Adoption
Furthermore, China News reported that the National Development and Reform Commission (NDRC) has also expressed an interest in helping the PBoC, Shanghai, and Suzhou drive up adoption.
The commission answers to the State Council, one of the most powerful government organs in China.
The NDRC executes macroeconomic planning functions on a nationwide basis.
The body recent published a new set of policies that "clearly support" Shanghai and Suzhou's efforts to "jointly carry out digital yuan pilot projects."
The new NDRC policies made mention of the creation of new adoption scenarios in the cities, as well as interoperability solutions.
Elsewhere, regional Chinese banks are also looking to spur adoption.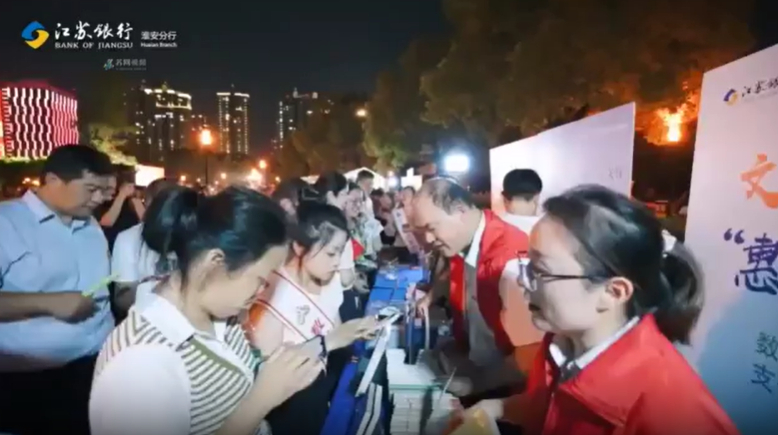 In Huai'an, Jiangsu Province, the local branch of the Bank of Jiangsu held a range of digital yuan promotion events on August 16, including a "night market" and a fun run.
JSChina reported that bank staff members instructed attendees on how to use the e-CNY and how to spot financial fraud schemes.
Earlier this week, the city of Tianjin said this week that it had processed $1.76 billion worth of digital yuan since joining the pilot zone in April 2022.