#Bitcoin #btc #Crypto #CryptocurrencyMarket #BitcoinHodlDay #bitcoinHunter #bitcoinprice #BITCOIN88 #cryptocurrency #Radix

The Chinese city of Tianjin says residents and businesses transacted a cumulative total of over $1.76bn worth of CBDC since it joined the digital yuan pilot in 2022.
Per Jinyun News, via Enorth, city officials claimed that some 302,000 merchants had processed the aforementioned amount in 14.97 million transactions.
The city, a key port on the northeast coast, was added to the pilot in April last year along with Chongqing, Guangzhou, Fuzhou, and Xiamen.
The city stated that many state departments had "worked together to promote the digital yuan pilot."
The departments claimed to have made "made positive progress in many sectors."
Authorities added that they had "explored the application of the digital [yuan] in the fields of financial fund distribution, government tenders, grants, and subsidies."
Tianjin city representatives also claimed that the digital yuan was being used to issue funding to scientific R&D centers and IT innovations.
Central Bank Targets CBDC Retail Sector Growth
Meanwhile, amid news of a worsening Chinese property price "crisis," the central People's Bank of China (PBoC) appears keen to forge ahead with promotional efforts for its coin.
The PBoC wants to spur adoption.
And it has favored partnerships with banks and businesses that require would-be airdrop recipients to open CBDC wallets.
In the city of Ningbo, the city's iconic Dongliu Vegetable Market has announced an e-CNY giveaway that will allow shoppers the chance to receive digital yuan coupons they can use at the market.
Some 50 merchants at the vegetable market already accept digital yuan payments.
And airdrops worth upwards of $1 will be distributed to shoppers at the market over the next two weekends.
The event will run on the weekends August 19-20 and 26-27, from 6:00 to 18:00 on all four days.
Shoppers in the city, Chanjiang Daily reported, can register their interest via the PBoC's CBDC app.
Eight major banks will also show shoppers how to open digital yuan wallets at special booths at the market this month.
Dongliu Vegetable Market was established in 1997, and covers an area of some ​​2,700 square meters.
The market is traditionally popular among Ningbo office workers, as it is located near the city's busiest business districts.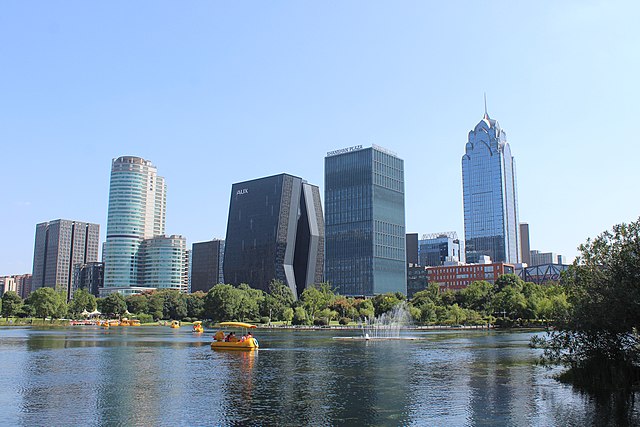 Ningbo announced last month that it intended to hand out around $140,000 worth of coins to some 20,000 residents.
The PBoC believes that the micropayments and retail sectors are the key to an adoption breakthrough.
To this end, it has partnered with some 200 digital yuan-accepting merchants in Hong Kong, which cater primarily to Mainland Chinese shoppers.